Pre-conception 25-hydroxyvitamin D (25(OH)D) and fecundability.
Hum Reprod. 2019 Oct 28. pii: dez170. doi: 10.1093/humrep/dez170.
VitaminDWiki
Results of this study
| | | | |
| --- | --- | --- | --- |
| | < 20 ng | 30-40 ng | >50 ng |
| Conception take > 6 months | 51% | 28% | 15% |
10% higher fecundability with each 10 ng/ml
Note: average age 33, mean Vitamin D level 36 ng/ml
---
---
See also VitaminDWiki
If they had considered good male vitamin D levels there would have been about double the benefits
Also: High vitamin D ==> fewer complications, healthier infant and then child
RCT = Randomized Controlled Trial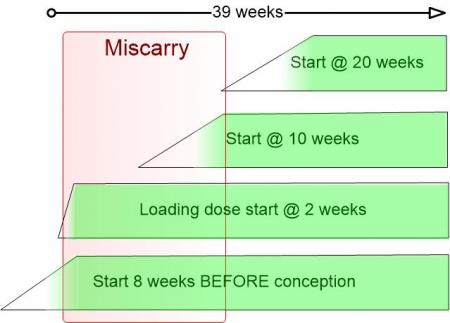 ---
132
items in Fertility or Sperm in VitaminDWiki

See also:
Overview Women and Vitamin D
Overview Pregnancy and vitamin D Fertility and Vitamin D – several articles
Endometriosis
Ensure a healthy pregnancy and baby - take Vitamin D before conception
IVF OR "IN VITRO FERTILIZATION" in 11 VitaminDWiki titles as of Jan 2022
Search VitaminDWiki for "Assisted reproduction" 177 items as of Sept 2019
Search VitaminDWiki for "polycystic ovary syndrome" OR PCOS" Sept 2019
Search VitaminDWiki fore Testosterone 77 items just in webpages as of Sept 2020
Search VitaminDWiki for "erectile dysfunction" 120 items as of July 2018
Conception and vitamin D snapshot as of 2012


Jukic AMZ1,2, Baird DD2, Weinberg CR3, Wilcox AJ2, McConnaughey DR4, Steiner AZ5.
1 Department of Chronic Disease Epidemiology, Yale School of Public Health, One Church St, 6th floor, New Haven, CT 06510, USA.
2 Epidemiology Branch, National Institute of Environmental Health Sciences, PO Box 12233, Research Triangle Park, NC 27709, USA.
3 Biostatistics and Computational Biology Branch, National Institute of Environmental Health Sciences, PO Box 12233, Research Triangle Park, NC 27709, USA.
4 Westat, Durham, NC 27709, USA.
5 Duke University Hospital, 5704 Fayetteville Road, Durham, NC 27713, USA.
STUDY QUESTION:
Is pre-conception 25(OH)D associated with the per cycle probability of conception, i.e fecundability, in a prospective cohort study?
SUMMARY ANSWER:
There are suggestive associations of high 25(OH)D (at least 50 ng/ml) with increased fecundability and low 25(OH)D (<20 ng/ml) with reduced fecundability, but the estimates were imprecise.
WHAT IS KNOWN ALREADY:
Vitamin D has been associated with reproductive function and fertility in animal studies, but few human studies exist.
STUDY DESIGN, SIZE, DURATION:
This community-based prospective cohort study included 522 women attempting to become pregnant between 2010 and 2016. The women completed online daily and monthly diaries until a positive home pregnancy test was observed or 12 months had elapsed.
PARTICIPANTS/MATERIALS, SETTING, METHODS:
The study included women from central North Carolina who were aged 30-44 with no history of infertility, with no more than 3 months of attempt time at recruitment. Women recorded vaginal bleeding so that the ongoing number of attempt cycles could be counted and used to quantify a woman's pregnancy attempt time. Blood collected at the study entry was analysed for 25(OH)D using liquid chromatography tandem mass spectrometry. Associations with fecundability were estimated with a log-binomial discrete time-to-event model.
MAIN RESULTS AND THE ROLE OF CHANCE:
Among 522 women, 257 conceived during the study. The mean age was 33 years and the mean 25(OH)D was 36 ng/ml. There was an estimated 10% higher fecundability with each 10 ng/ml increase in 25(OH)D (fecundability ratio (FR) 1.10, 95% CI: 0.96, 1.25).
The suggestive dose-response association with the continuous measure of 25(OH)D was driven by women in the lowest and the highest categories of 25(OH)D. Compared to women with 25(OH)D of 30-40 ng/ml, women below 20 ng/ml had an estimated 45% reduction in fecundability (FR (CI): 0.55 (0.23, 1.32)), and women with at least 50 ng/ml had an estimated 35% increase in fecundability (FR (CI): 1.35 (0.95, 1.91)).
Across these three categories (25(OH)D of <20 ng/ml, 30-40 ng/ml and > 50 ng/ml), the probability of taking longer than 6 months to conceive was, respectively, 51% (17%, 74%), 28% (17%, 39%) and 15% (10%, 37%).
LIMITATIONS, REASONS FOR CAUTION:
While the distribution of 25(OH)D was wide, the number of observed cycles with high 25(OH)D (N = 107) or low 25(OH)D (N = 56) was small.
WIDER IMPLICATIONS OF THE FINDINGS:
Our findings are consistent with prior reports of reduced fertility in women with 25(OH)D concentrations below the clinically defined deficiency level (20 ng/ml). Further studies are needed to evaluate the possible reproductive benefits of considerably higher 25(OH)D concentration (>50 ng/ml).
This page is in the following categories (# of items in each category)