---
Having so-called normal cholesterol in a society where it's normal to drop dead of a heart attack isn't necessarily a good thing - Greger.
How Low Should You Go for Ideal Cholesterol Levels? Dr. Greger's video and transcript Sept 2021
"Maybe we should define an LDL cholesterol level as optimal only when it no longer causes disease. What a concept! "
"The majority of the adult population of the world had LDLs of about 50 mg—so that's the true normal."
Dietary Guidelines: "Eat as Little Dietary Cholesterol as Possible" April 2023
Transcript and short video
Extensive review of many decades of literature.
Ignoring most of the recent studies funded by egg institute
He mentions eggs ==> more Calcium. wonder if Vitamin K2 would help
DrGreger category in VitaminDWiki
---
Cholesterol Paradigm Shift in Japan April 2015 - 100 pages
Towards a Paradigm Shift in Cholesterol Treatment. A Re-examination of the Cholesterol Issue in Japan
Ann Nutr Metab 2015;66(suppl 4):1-116 (DOI:10.1159/000381654)
&nbspDownload the PDF from VitaminDWiki
Hundreds of charts - here are just two
Chapter 1 Cholesterol and Mortality
Chapter 2 Cholesterol and Disease
Chapter 3 Familial Hypercholesterolemia: The Key to Solving the Cholesterol Myth
Chapter 4 Japan Atherosclerosis Society (JAS) Guidelines
Chapter 5 The Latest Edition of the 2012 JAS Guidelines Part I: The Most Important Figure and Table
Chapter 8 The Latest Edition of the JAS Guidelines (2012) Part IV: The Adverse Effects of Statins
Chapter 9 Are Statins Effective for Preventing Coronary Heart Disease in Type 2 Diabetes Mellitus in Japan, as the 2012 JAS Guidelines Recommend?
Chapter 10 Hypertriglyceridemia and Low Levels of High-Density Lipoprotein Cholesterol: Are They Treatment Targets?
---
Death rate and diseases all DECREASE as Cholesterol increased in 167 countries
in 167 countries Death rate,   infectious diseases - - -  non-communicable,   cardio - -
    All decrease as Cholesterol is increased


Detailed files are attached at the bottom of this page
Update Dec 2015 - a reader extracted the data from the spreadsheet
and got the resulting simple Mortality vs. cholesterol level chart

---
Suppressed study found that lowering Cholesterol ==> increased the chance of death.
"The study,18 conducted from 1968 to 1973, included 9,423 participants between the ages of 20 and 97, making it the largest trial of its kind."
"For every 30-point drop in total cholesterol, there was a 22 percent increased chance of death."
Statins continue to be prescribed (to lower cholesterol) even though:
"100 people need to take a statin as a primary preventive for five years in order for one or two people to avoid a heart attack, and none will actually live longer."
---
Subtitles
Sources of Vitamin D: Sunlight
Sources of Vitamin D: Cholesterol-Rich Foods
Are Plants and Irradiated Mushrooms a Source of Vitamin D?
The Many Functions of Vitamin D: More Than Just Calcium
Do Cholesterol-Lowering Statins Inhibit Vitamin D Synthesis?
Requirements: How Much Vitamin D Do We Need?
Toxicity: How Much is Too Much?
Make Sure to Get Your Vitamin A
From Seafood to Sunshine: A New Understanding of Vitamin D Safety Dec 2006
Less cholesterol in the diet resulted in less vitamin D in the blood (in mice) – Feb 2016
---
Quote on Cholesterol and vitamin D from Vitamin D Council
Our most important hormones depend upon adequate reserves of cholesterol for their production, and nowhere is this more important than as the precursor substance for the synthesis of Vitamin D, known also as calcitriol. Researchers in this field are sufficiently concerned from the results of their studies to pronounce that we are in the midst of an epidemic of vitamin D deficiency of immense proportion ~ Duane Graveline MD MPH, former NASA Astronaut, former USAF flight surgeon, and retired family doctor.'
---
There is a lot of concern that decreasing cholesterol is the ~~#F00:WRONG thing to do
//www.thincs.org
High cholesterol is Good
Study from Israel of heart failure patients Dr. Grimes 2018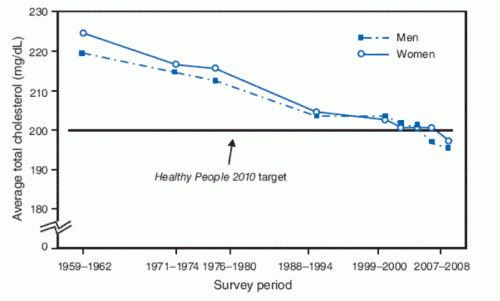 ---
Vitamin D and cholesterol are closely linked, both in bodily processes as well as in nutrition. One important role of cholesterol is that is plays a vital part in the synthesis of vitamin D in the body. In the diet, vitamin D is found in foods that have high levels of cholesterol, such as cod liver oil and eggs. Studies have been done to see if there is a correlation between the levels of vitamin D a person has and their cholesterol levels, but the results are inconclusive.
There is a close connection in the body between Vitamin D and cholesterol. One of the biggest sources of vitamin D for individuals is contact with sunlight; upon exposure to sunlight, the body can synthesize its own vitamin D. Cholesterol is involved in the process of synthesizing vitamin D from sunlight, and without cholesterol, vitamin D synthesis would be impossible.
Dietary sources also provide a connection between Vitamin D and cholesterol. There is typically a correlation between foods that are rich in vitamin D and cholesterol — that being, foods that are high in vitamin D are often also high in cholesterol. For example, cod liver oil is an excellent source of vitamin D, but it is also very high in cholesterol. Other foods that are high in vitamin D are lard and eggs, two foods that are notorious for being high in cholesterol.
Many scientists are researching a possible correlation between an individual's levels of vitamin D and cholesterol. High cholesterol, also known as hypercholesterolemia, affects many individuals and increases o! one's risk for heart disease and stroke. It is important to keep cholesterol levels under control in order to stay healthy, which is why many are searching to see if there is a correlation between these two nutrients.
Studies seem to show that individuals with higher levels of vitamin D have lower cholesterol levels and are generally healthier overall than individuals with low levels of vitamin D. Yet; these studies do not show a direct correlation between the two. For example, vitamin D is involved in calcium absorption, so having higher levels of vitamin D may mean that more calcium is being absorbed and that calcium is the nutrient actually causing an effect on cholesterol. Individuals with high levels of vitamin D also may have these high levels because they spend a lot of time outdoors in the sunlight doing physical activities, which is one way to reduce cholesterol. Although studies indicate that individuals with high levels of vitamin D have lower cholesterol, it is unknown whether or not this result is directly related to vitamin D.
There are many benefits of vitamin D, such as helping to regulate levels of calcium, preventing osteoporosis, and improving moods. If one chooses to take vitamin D supplements to help lower cholesterol or to gain any of the many benefits of this nutrient, they should choose their supplements carefully. Two popular types of vitamin D are vitamin D2 and vitamin D3. Vitamin D3 is naturally occurring and easy for the body to process. Vitamin D2 is difficult for the body to process and may result in toxicity. Vitamin D3 is the safer supplement to choose from, and daily recommended dosages should always be followed.
Written by B. Koch, Edited by Jenn Webb, Last Modified: 04 December 2010
---
Very low LDL increases the risk of stroke by 2X - April 2019
---
Items in both categories, Cholesterol, and Magnesium, are listed here:
---
See also at VitaminDWiki
Cholesterol category in VitaminDWiki starts with the following
51
items below in the VitaminDWiki category = Cholesterol

see also Overview Hypertension and Vitamin D
Search HLD OR LDL Overview Cardiovascular and vitamin D
Overview Cholesterol and vitamin D
See also on the web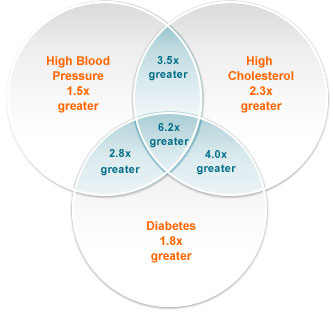 ---
The gene which lowers cholesterol levels results in 88% less heart disease
Proof that Lifelong Cholesterol Reduction Prevents Heart Disease Greger video Feb 2020
" About 1 in 40 African Americans have a mutation that drops their LDL cholesterol from around 130 down toward more optimal levels. Now, this group didn't eat healthily to get achieve that drop. It's just in their genes. More than half had high blood pressure, and there were a lot of smokers and diabetics in the group, yet those with genetically low LDL levels still had a significant reduction in the incidence of coronary heart disease even in the presence of all those other risk factors. How significant? How much less heart disease? A remarkable 88 percent of heart disease was simply gone."
This page is in the following categories (# of items in each category)
| ID | Name | Comment | Uploaded | Size | Downloads | |
| --- | --- | --- | --- | --- | --- | --- |
| 10895 | Heart Failure survival vs LDL.jpg | | admin 23 Nov, 2018 23:29 | 13.21 Kb | 5275 | |
| 7177 | CHD trending downward.jpg | | admin 14 Oct, 2016 22:29 | 43.29 Kb | 11471 | |
| 7176 | Cholesterol age 56-65.jpg | | admin 14 Oct, 2016 22:10 | 18.98 Kb | 11223 | |
| 7175 | Cholesterol age 30-39.jpg | | admin 14 Oct, 2016 22:10 | 20.31 Kb | 11356 | |
| 6236 | Cholesterol cleaned up.png | | admin 11 Dec, 2015 03:34 | 28.15 Kb | 17151 | |
| 5473 | Cholesterol Mortality vs time.jpg | | admin 19 May, 2015 13:41 | 33.83 Kb | 19655 | |
| 5472 | Cholesterol Mortality.jpg | | admin 19 May, 2015 13:40 | 66.11 Kb | 19337 | |
| 5471 | Cholesterol May 2015.pdf | PDF 2015 | admin 19 May, 2015 13:35 | 1.52 Mb | 3031 | |
| 155 | cholesterol-health spreadsheet.xls | XLS spreadsheet | admin 19 Aug, 2010 17:03 | 1.85 Mb | 8649 | |
| 154 | Cholesterol data Sept 2009.doc | | admin 19 Aug, 2010 16:54 | 1.35 Mb | 4614 | |