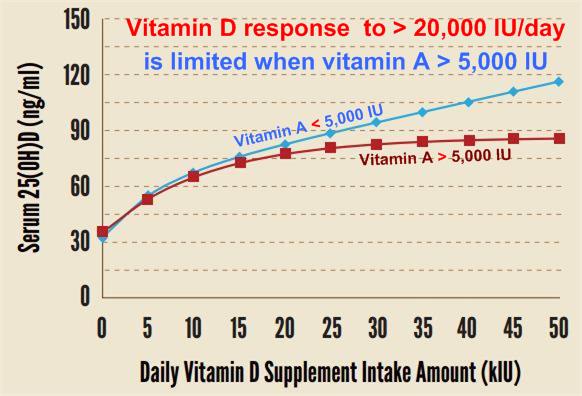 Vitamin D response to > 20,000 IU/day
is limited when vitamin A > 5,000 IU
Survey response by 3,355 people to Grassroots Health
34% of participants report taking vitamin A as retinol or retinyl palmitate in supplements.
Of those who take vitamin A, the average amount is 5,400 IU per day.
Participants who take greater than 5,000 IU of vitamin A per day have a lower vitamin D dose response than participants who take 5,000 IU or less per day,
but the difference is not statistically significant.

PDF is attached at the bottom of this page
See also VitaminDWiki