Vitamin D supplementation for the prevention and treatment of COVID-19: a position statement from the Spanish Society of Geriatrics and Gerontology
Revista Española de Geriatría y Gerontología https://doi.org/10.1016/j.regg.2021.02.001
lFrancisco J.Tarazona-SantabalbinaaLeonorCuadrabJosé ManuelCanciocdFerran RocaCarbonellefJuan Manuel Pérez-CastejónGarrotegdÁlvaroCasas-HerrerohijNicolásMartínez-VelillahijJosé AntonioSerra-RexachklFrancescFormigamn
VitaminDWiki
NOTES:
1) Calcifediol is used as an alternative for the two lowest vitamin D levels
2) No Loading dose even though >70% of the trials using Vitamin D to fight COVID-19 are using
at least 100,000 IU during the first week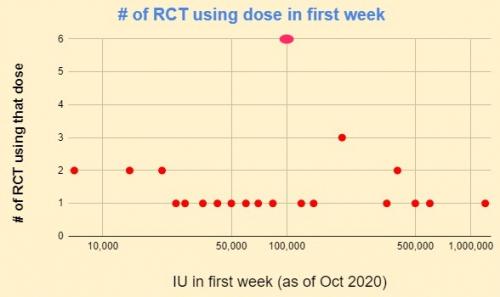 As of April 29, 2022, the VitaminDWiki COVID page had: 19 trial results, 37 meta-analyses and reviews, Mortality studies see related: Governments, HealthProblems, Hospitals, Dark Skins, 26 risk factors are ALL associated with low Vit D, Fight COVID-19 with 50K Vit D weekly Vaccines Take lots of Vitamin D at first signs of COVID 126 COVID Clinical Trials using Vitamin D (March 2023) Cost to prevent a COVID death: 11 dollars of Vitamin D - Nov 2022
5 most-recently changed Virus entries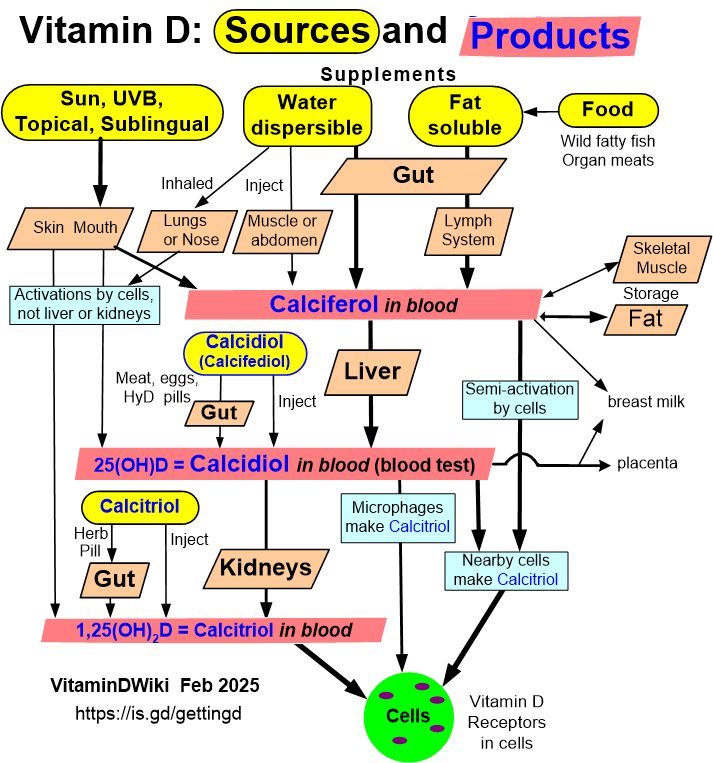 Calcifediol = Calcidiol = 25(OH)D = What a blood test measures
&nbspDownload the PDF from VitaminDWiki
The coronavirus disease 2019 (COVID-19) produces severe respiratory symptoms such as bilateral pneumonia associated to a high morbidity and mortality, especially in patients of advanced age. Vitamin D deficiency has been reported in several chronic conditions associated with increased inflammation and dysregulation of the immune system. Vitamin D in modulates immune function too. Vitamin D receptor (VDR) is expressed by most immune cells, including B and T lymphocytes, monocytes, macrophages, and dendritic cells and the signalling of vitamin D and VDR together has an anti-inflammatory effect. Some studies have reported that vitamin D treatment could be useful for the prevention and treatment of COVID-19 because vitamin D plays an important role as a modulator of immunocompetence.
Over the last few months, some studies have hypothesized the possible beneficial effect of vitamin D supplementation in patients with COVID-19 in order to improve the immune balance and prevent the hyperinflammatory cytokine storm. Some preliminary studies have already shown promising results with vitamin D supplementation in hospitalized COVID-19 patients.
Vitamin D should be administered daily until adequate levels are achieved due to vitamin D behaves as a negative acute phase reactant (APR). Despite the lack of evidence on specific doses of vitamin D to treat COVID-19 in older adults, authors consider it is necessary to standardize the use in clinical practice. These recommendations advice supplement vitamin D in a protocoled fashion based on expert opinions, level of evidence 5.