Drug Des Devel Ther. 2013 Aug 22;7:849-860.
Banu J.
Coordinated Program in Dietetics, College of Health Sciences and Human Services and Department of Biology, College of Science and Mathematics, University of Texas-Pan American, Edinburg, TX, USA.
Men undergo gradual bone loss with aging, resulting in fragile bones. It is estimated that one in five men will suffer an osteoporotic fracture during their lifetime.
The prognosis for men after a hip fracture is very grim.
A major cause is reduction of free testosterone.
Many other factors result in secondary osteoporosis, including treatment for other diseases such as cancer and diabetes.
Patients should be screened not only for bone density but also assessed for their nutritional status, physical activity, and drug intake.
Therapy should be chosen based on the type of osteoporosis.
Available therapies include
testosterone replacement,
bisphosphonates, and
nutritional supplementation with calcium, vitamin D, fatty acids, and isoflavones, as well as
certain specific antibodies, like denosumab and odanacatib, and inhibitors of certain proteins.
PMID: 24009413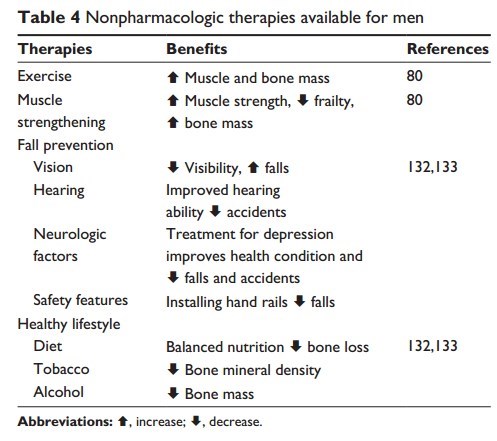 ---
Notes
Fails to deal with prevention: vitamin D, Vitamin K, Magnesium, Boron, decreased Vitamin A, DECREASED Calcium
Discusses bone mass, when what is important is bone strength
Just adding bone mass will typicall add thickness, but not bone strength (does not re-create the structure)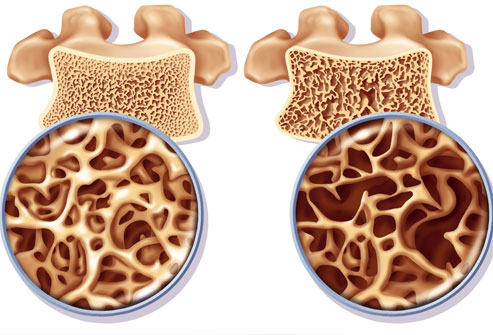 PDF is attached at the bottom of this page
See also VitaminDWiki