Effects of Vitamin D Supplementation During Pregnancy on Birth Size: A Systematic Review and Meta-Analysis of Randomized Controlled Trials
Nutrients 2019, 11(2), 442; https://doi.org/10.3390/nu11020442
(This article belongs to the Special Issue The Role of Pregnancy Nutrition in Maternal and Offspring Health)
VitaminDWiki
It is amazing that a benefit was found when so many of the trials gave such small amounts of vitamin D, and somewhat late in pregnancy
Healthy pregnancies need lots of vitamin D has the following summary
RCT = Randomized Controlled Trial

The articles in Pregnancy AND Meta-analysis are here:

Ensure a healthy pregnancy and baby - take Vitamin D before conception has the following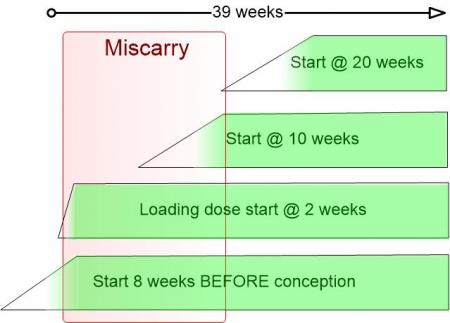 &nbspDownload the PDF from VitaminDWiki
During pregnancy, vitamin D supplementation may be a feasible strategy to help prevent low birthweight (LBW) and small for gestational age (SGA) births. However, evidence from randomized controlled trials (RCTs) is inconclusive, probably due to heterogeneity in study design and type of intervention. A systematic literature search in the PubMed-Medline, EMBASE, and Cochrane Central Register of Controlled
Trials databases was carried out to evaluate the effects of oral vitamin D supplementation during pregnancy on birthweight, birth length, head circumference, LBW, and SGA. The fixed-effects or random-effects models were used to calculate mean difference (MD), risk ratio (RR), and 95% Confidence Interval (CI).
On a total of 13 RCTs, maternal vitamin D supplementation had a positive effect on
birthweight (12 RCTs; MD = 103.17 g, 95% CI 62.29–144.04 g),
length (6 RCTs; MD = 0.22 cm, 95% CI 0.11–0.33 cm), and
head circumference (6 RCTs; MD:0.19 cm, 95% CI 0.13–0.24 cm).
In line with these findings, we also demonstrated that maternal vitamin D supplementation reduced the risk of
(LBW (3 RCTs; RR = 0.40, 95% CI 0.22–0.74) and
SGA (5 RCTS; RR = 0.69, 95% CI 0.51–0.92).
The present systematic review and meta-analysis confirmed the well-established effect of maternal vitamin D supplementation on birth size. However, further research is required to better define risks and benefits associated with such interventions and the potential implications for public health